The Launch of EHS's latest display was held on Sunday 23 July 2023. It provided on opportunity to photograph some of the people who generously contributed.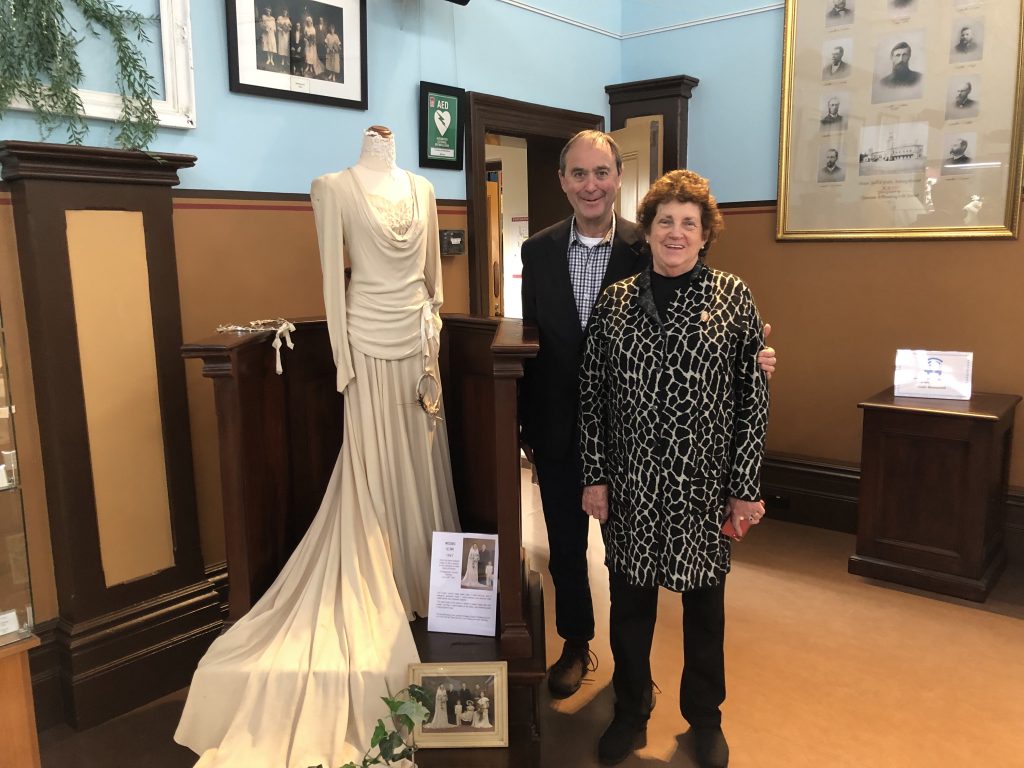 The wedding gown of Rosa Isabelle Butler, on the occasion of her marriage to Allan Henry Bromley at the Presbyterian Church, Fairfield on June 28th, 1947.
Loaned by Peter Bromley, son of Rosa and Allan Bromley.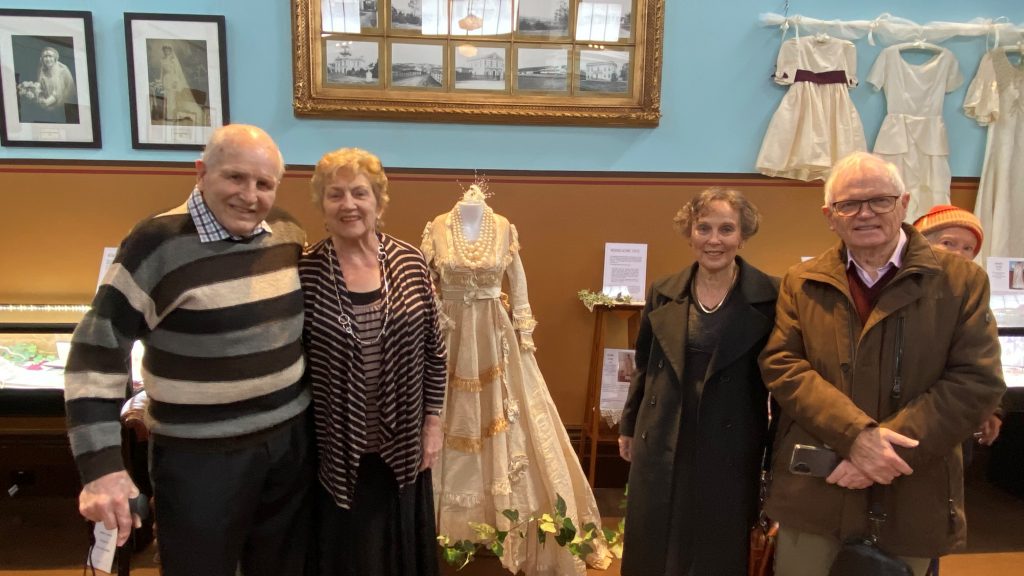 This gown has been donated by the Liddell, Sands and Landgren families. It was worn by Matilda Jane Coombes of Cannington, England upon her marriage to Benjamin Dunn Read of Ballarat, Australia. The marriage took place on Thursday 6th, January 1870. The couple settled in Mt Pleasant near Ballarat. One daughter, Mary, married George Rollason who ran a Moonee Ponds grocery business.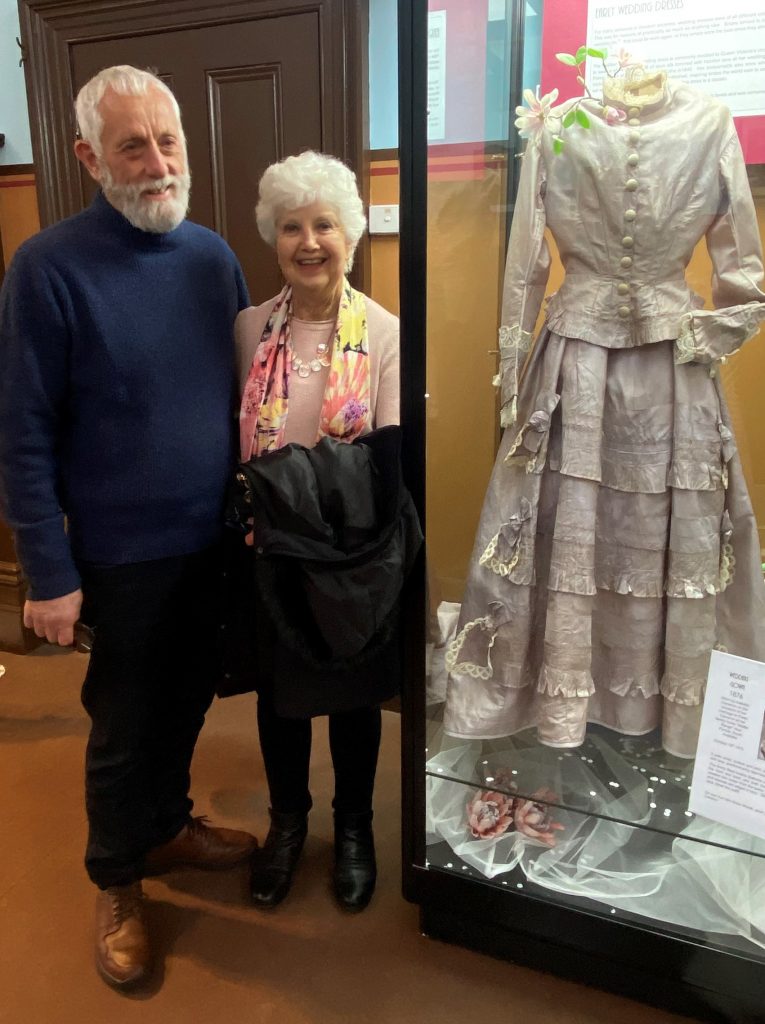 Wedding gown worn by Isabella Cameron on the occasion of her marriage to Ewan Cameron at "Wattle Range" near Penola, South Australia, October 19th, 1876.
On loan from Alison McNab, great granddaughter of Isabella Cameron.
The exhibition continues until the end of 2023.