The Moonee Ponds Court House Museum is normally open to the public on Sundays from 2pm until 5pm. However, the Museum will be closed after Sunday December 11 and will reopen on Sunday January 22.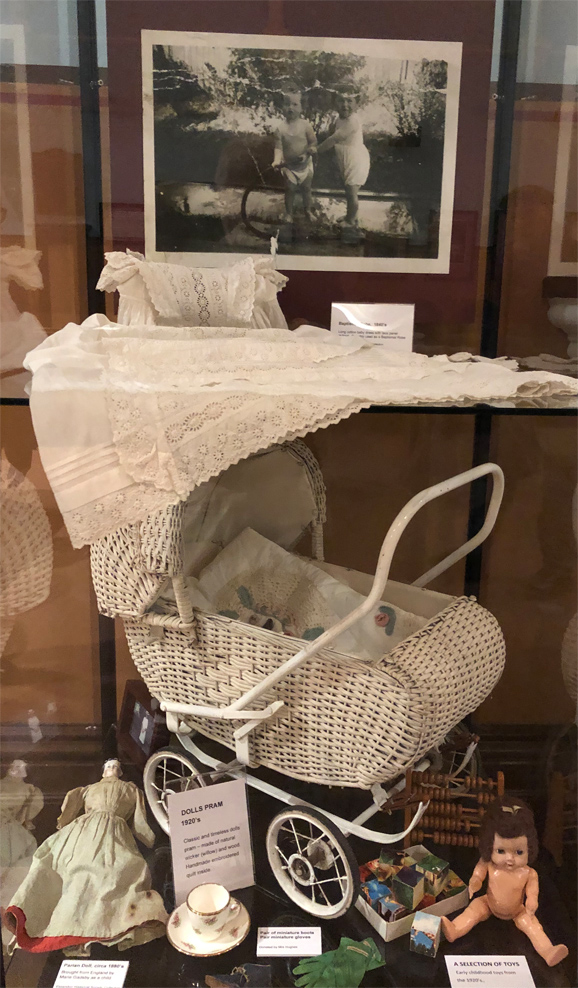 Other aspects of the Essendon Historical Society continue to operate throughout the week, and you can contact us by email on EHS@esshissoc.org.au

Maternal and Child Attire

The Schools Exhibition has been replaced.

You will be able to view the current exhibition "Relive your Past: A Unique Look at Essendon Historical Society's Clothing & Artefacts from a Forgotten Era" until we close in 2022.
The Court House is located on the corner of Mount Alexander Road and Kellaway Avenue.