A new book "Ratbag, Soldier, Saint – The real story of Sergeant Issy Smith VC" has been published.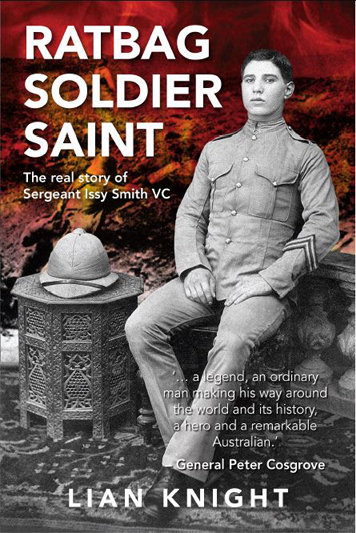 Written by a granddaughter, Lian Knight, this is a great book about an extraordinary man and a long-term resident of Moonee Ponds.
Pic: Lian Knight at the launch, 20 April 2022
Issy Smith was born on 18 September 1890 in Constantinople, Turkey of Russian heritage from an area that is now Ukraine. On his second attempt, he stowed away to Britain. There he changed his family name and adopted England as his country of birth.
He enlisted in the 6th Militia on 21 April 1904 aged 13 ½ years old as a '18-year-old'. On 2 September the same year he enlisted in the Manchester Regiment again as a '18-year-old' with a date of birth of 1886. He served in the Channel Island, South Africa and a mostly in India before he completed his military service in 1912. He transferred to the Army Reserve and in June 1914 migrated to Australia.
He got a job with the Metropolitan Gas Company and boarded with Joseph Tallents who was his Superintendent, at 10 Brisbane St Ascot Vale.
On the day World War I broke out, Issy presented to Victoria Barracks. He was not permitted to join the AIF as Britain wanted its "Imperial Reservists" and he re-joined his regiment. He was awarded the Victoria Cross for conspicuous gallantry on 26 April 1915 near Ypres. He became famous in Britain and Australia. He attended the marriage of Princess Mary, the only daughter of King George V and Queen Mary and later he was a guest at the wedding of Lady Elizabeth Bowes-Lyon to Prince Albert, Duke of York – the future parents of Queen Elizabeth II.
He returned to Australia in 1921 and finally in January 1927. He lived in 46 Margaret St, 10 Grace St and 54 Derby St Moonee Ponds. His story remained fascinating as a spokesman for veterans, a Justice of the Peace, and a political candidate. Issy died on 10 September 1940.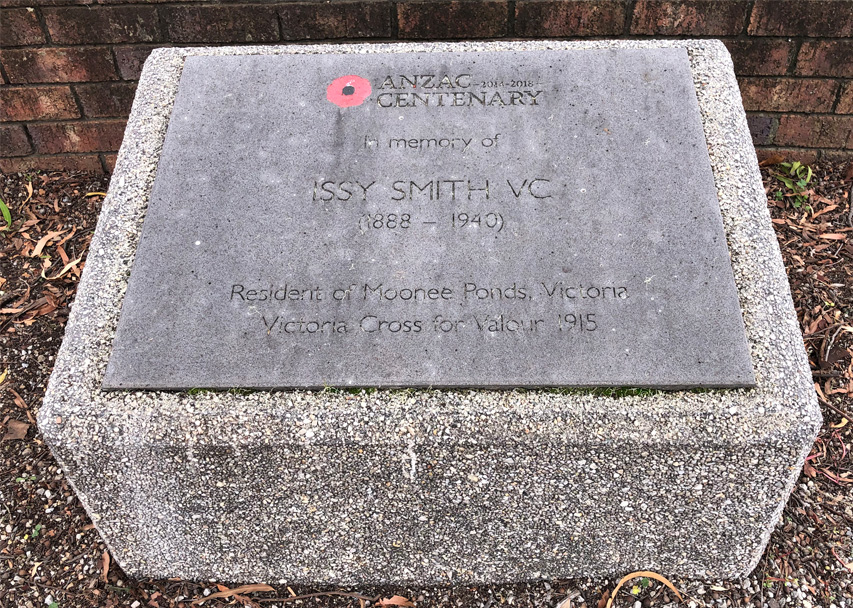 In 2019 a memorial stone was laid for him in Victory Park, Ascot Vale.
This is a book about Issy's story, one where truth is stranger than fiction. The book is published by Hybrid Publishers and is not available from the EHS.