The Moonee Ponds Court House Museum (c. 1980)
Source: EHS Collection
The Essendon Historical Society is a not-for-profit organisation committed to documenting, preserving and promoting the history of the City of Moonee Valley, including Airport West, Ascot Vale, Avondale Heights, Essendon, Essendon North, Keilor East, Kensington, Moonee Ponds, Niddrie, Strathmore, Strathmore Heights, and parts of Keilor and Flemington.
The Moonee Ponds Court House Museum is, today, the home of EHS. The Museum is open to the public with exhibitions on the local area and acts as a base for EHS activities, including monthly meetings with guest speakers and heritage walks. It also houses the EHS Collection, including photographs, maps and house plans, rate and valuation books and ephemera. EHS publications showcase a selection of this collection.
With the support of our members and the expertise and time of passionate volunteers, EHS regularly answers requests for local historical information from the Moonee Valley City Council, local businesses and organisations and from around the world.
Our History
The EHS was formed in 1970 by a group of residents who recognised the importance of preserving all aspects of local history for the benefit of present and future generations.
Early meetings were held in private homes and, later, in the Moonee Ponds Town Hall. In 1981, after a long battle, the Society obtained the use of the old Moonee Ponds Court House as its headquarters.
Essendon Historical Society has retained the use of the 1890 building since that time.  With somewhere to display and store items of local historical interest, the community was encouraged to assist in building up various collections of local significance.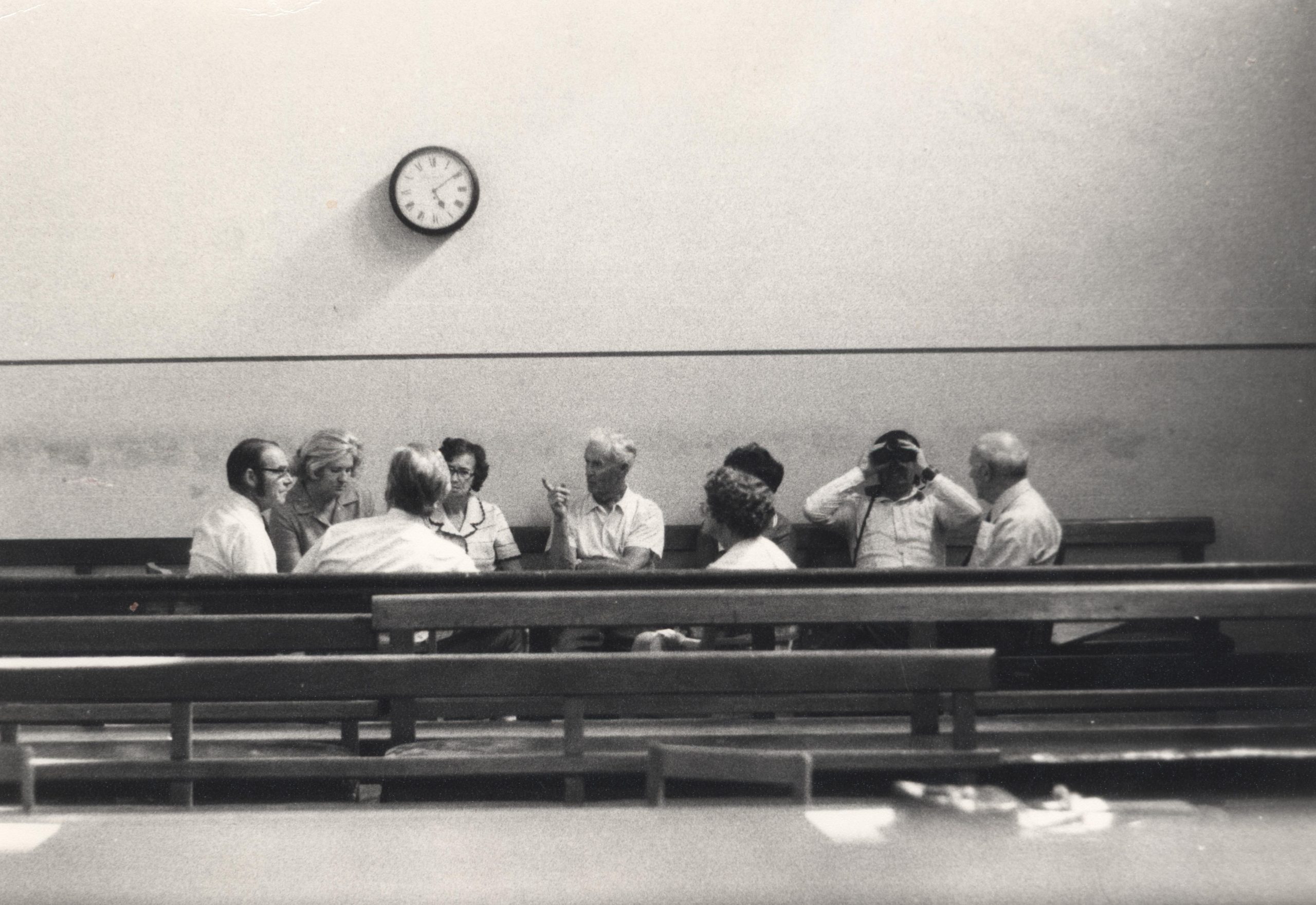 Members, including EHS Presidents Sam Merrifield and Ron Lambert, gathered in the Moonee Ponds Court House Museum (c. 1980)
Source: EHS Collection (01664)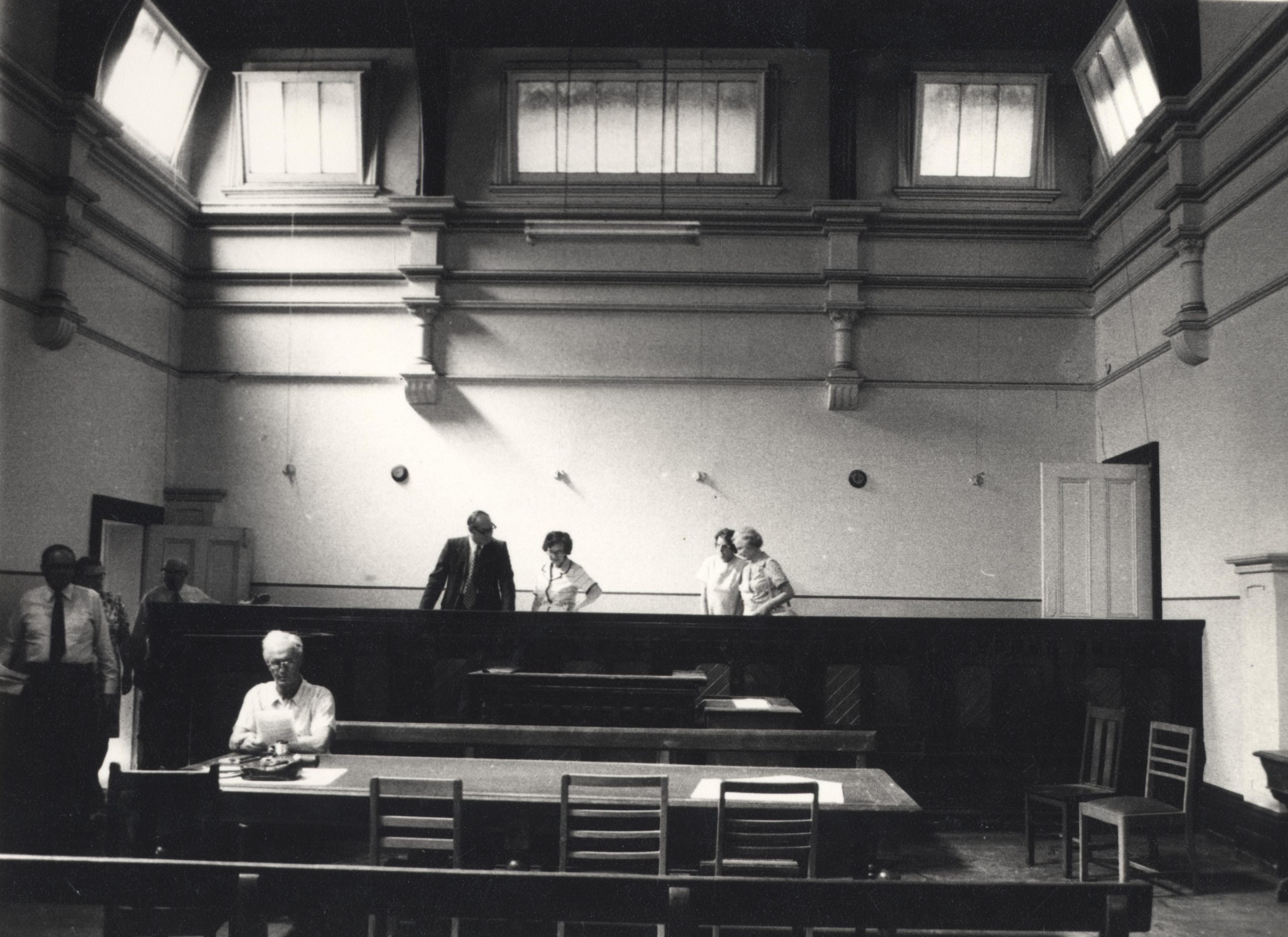 Members explore the Moonee Ponds Court House Museum (c. 1980)
Source: EHS Collection (01665)
Membership
As a community organisation, the Essendon Historical Society is defined by its members and their common passion for the history of the Moonee Valley district.
Membership entitles you to:
five Newsletters each year
attend monthly General Meetings (on the fourth Tuesday of each month, February to November) with speakers on a wide range of local and historical topics
invitations to EHS events, including heritage walks, excursions and talks
access to the EHS Museum, including the Collection with the guidance of an experienced member
We invite anyone who shares our passion for the history of Moonee Valley and surrounds to join us as a member: